>
Beauty Pageant
>
Miss Universe
&
Miss World
&
Miss International
&
Miss Earth
*
Road to Miss Universe 2014
*
Road to Miss World 2014
*
Road to Miss International 2014
*
Road to Miss Earth 2014
---
National Pageant >
United States
>
Hall of Fame Miss USA
*
Road to Miss USA 2014 (State Winner, Crowning Moment)
*
Miss USA 2014 Contestants - Head Shot
KAMRYN BLACKWOOD
NEW MEXICO
HOMETOWN: Farmington
HEIGHT: 5' 9"
AGE: 21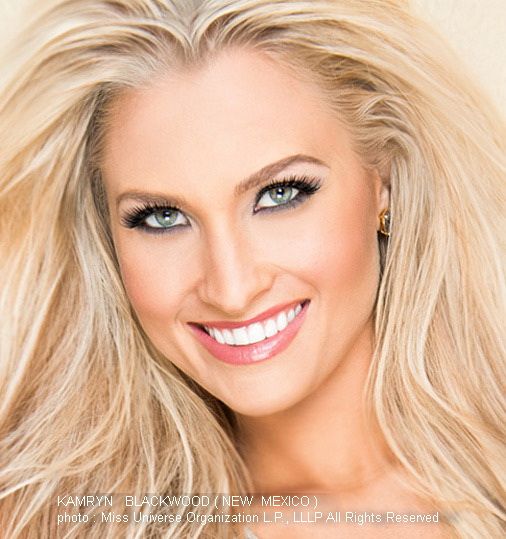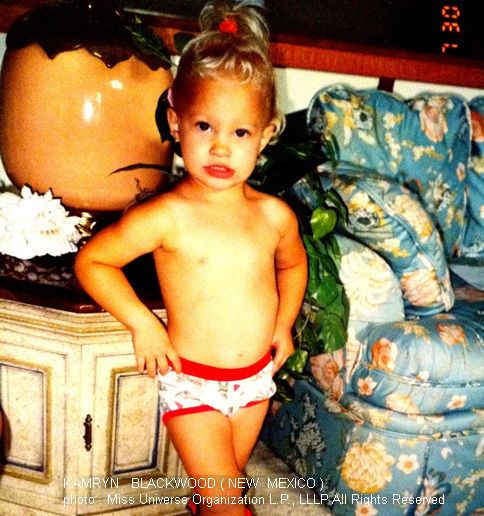 All photo : Miss Universe Organization L.P., LLLP All Rights Reserved
BIO
Miss New Mexico USA Kamryn Blackwood is proud to be born and raised in her state! She has graduated from Nova Southeastern University where she was a student athlete receiving her bachelors in criminal justice with a minor in leadership. Kamryn was recruited to NSU on a tennis and leadership scholarship. Winning Miss New Mexico USA became her sixth title she holds for the state, with the first being a gymnastics title at age eight and then earning four state titles in high school for tennis. She was also voted by her fellow contestants as the 2014 Miss Congeniality! Kamryn sits on the board of an international organization called National Day of Care that partners with organizations in Kenya for a project called "Houses of Hope" that builds houses for widows and orphans. Kamryn was lucky enough to travel with the organization last summer and make a difference for the people there! She's still playing tennis, and is an aspiring FBI Special Agent.
FAVORITE THINGS
Movie : Miss Congeniality
Song : "Called Out in the Dark" by Snow Patrol
Sport : Tennis
Food : Smoothies
FUN FACTS
- Considers herself the real life "miss congeniality" of Miss USA 2014, having had to learn how to "glide"
while still packing a mean punch!
- Likes things to have even numbers in all aspects of life and must do everything from left to right!
- Has picked up several different accents from her international tennis teammates!