>
Beauty Pageant
>
Miss Universe
&
Miss World
&
Miss International
&
Miss Earth
*
Road to Miss Universe 2014
*
Road to Miss World 2014
*
Road to Miss International 2014
*
Road to Miss Earth 2014
---
National Pageant >
United States
>
Hall of Fame Miss USA
*
Road to Miss USA 2014 (State Winner, Crowning Moment)
*
Miss USA 2014 Contestants - Head Shot
AUDRA MARI
NORTH DAKOTA
HOMETOWN: Fargo
HEIGHT: 5' 10"
AGE: 20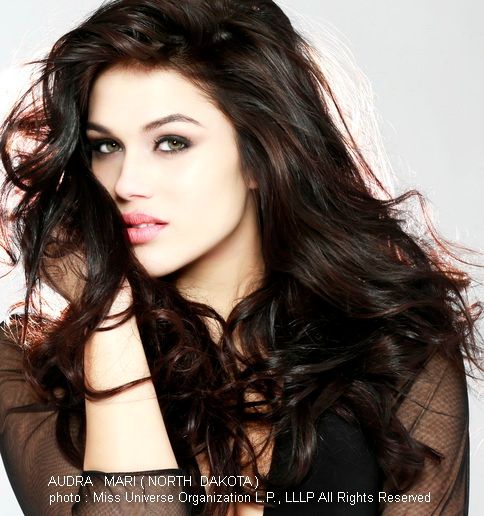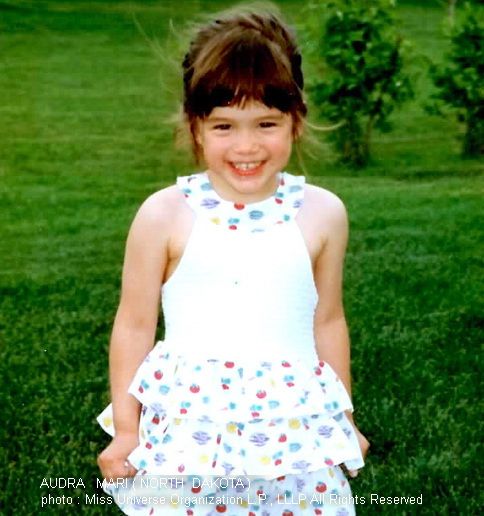 All photo : Miss Universe Organization L.P., LLLP All Rights Reserved
BIO
Audra Mari was named Miss North Dakota Teen USA 2011 and then first-runner up to the national title. After selecting her final question regarding bullying, she fought back tears recalling the trauma she endured while being bullied in high school. Capturing Seventeen Magazine's attention, they shared her story to teens worldwide. Today, Audra is an advocate for the STOMP Out Bullying Organization. A native of Fargo, a whole new world unfolded for this 20-year-old when she was invited back to the Bahamas as a celebrity guest after Miss Teen USA, was chosen to appear on the Dr. Phil television show in a special segment on bullying, and hired by HGTV as a promotional model. She has modeled for Sherri Hill for the past four years. Audra is a Dean's List student at NDSU majoring in Public Relations and Communications. She enjoys visiting her family's lake cabin, wake surfing, and snowmobiling. One thing is for sure, she credits much of her success today to pageantry.
FAVORITE THINGS
Movie : The Grinch
Song : "My Wish" by Rascal Flatts
Sport : Ice Hockey
Food : Anything that is considered a "carb"
FUN FACTS
- First Runner-Up at Miss Teen USA 2011
- Grandfather was born and raised in Manila, Philippines.
- Traveled across North Dakota and Minnesota playing ice hockey growing up and
even played in a few tournaments in Canada on AAA hockey teams.