>
Beauty Pageant
>
Miss Universe
&
Miss World
&
Miss International
&
Miss Earth
*
Road to Miss Universe 2014
*
Road to Miss World 2014
*
Road to Miss International 2014
*
Road to Miss Earth 2014
---
National Pageant >
United States
>
Hall of Fame Miss USA
*
Road to Miss USA 2014 (State Winner, Crowning Moment)
*
Miss USA 2014 Contestants - Head Shot
EMMA PELETT
OREGON
HOMETOWN: Portland
HEIGHT: 5' 7"
AGE: 25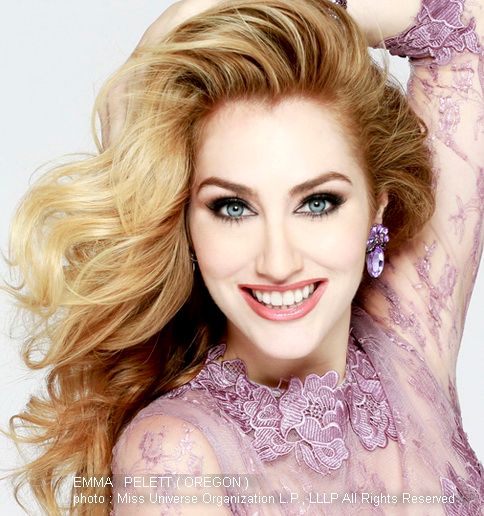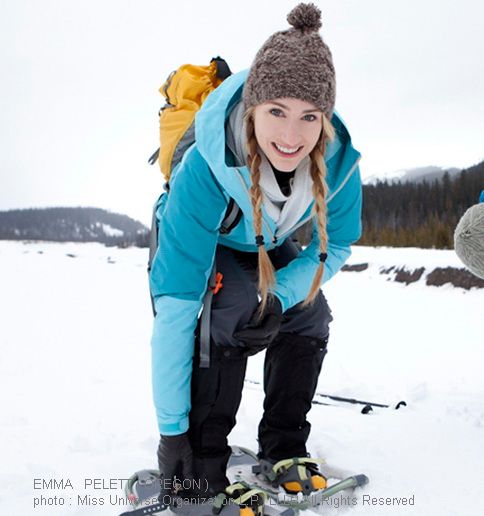 All photo : Miss Universe Organization L.P., LLLP All Rights Reserved
BIO
Born and raised in Portland, Oregon, Emma has always wanted to see the world. Having begun traveling at a young age, she has visited over 34 countries. She has lived in Paris, France and most recently Cape Town, South Africa while working as a commercial actress and print model. Emma has always had an entrepreneurial spirit. When she was a little girl, she started several creative businesses making and selling cards and jewelry. Emma prides herself in keeping busy, often joking that she has day, night, and weekend jobs. Emma works full-time in property management and real estate development, acting, modeling, managing her e-commerce store and traveling to trade shows to buy for her family's furniture store. An active member of her community, Emma volunteers her time with the Oregon Food Bank and the Ronald McDonald House Charities.
FAVORITE THINGS
Movie : Great Expectations
Song : "Six Underground" by the Sneaker Pimps
Sport : Tennis
Food : French food, especially duck confit
FUN FACTS
- Traveled to Europe at only six months old and has visited over 34 countries.
- Has a wardrobe weakness for shoes, owning over 150 pairs.
- Filmed her first commercial before she was a year old and has filmed over 100 television commercials since.