>
Beauty Pageant
>
Miss Universe
&
Miss World
&
Miss International
&
Miss Earth
*
Road to Miss Universe 2014
*
Road to Miss World 2014
*
Road to Miss International 2014
*
Road to Miss Earth 2014
---
National Pageant >
United States
>
Hall of Fame Miss USA
*
Road to Miss USA 2014 (State Winner, Crowning Moment)
*
Miss USA 2014 Contestants - Head Shot
CHRISTINA ZAPOLSKI
SOUTH CAROLINA
HOMETOWN: Charleston
HEIGHT: 6'
AGE: 21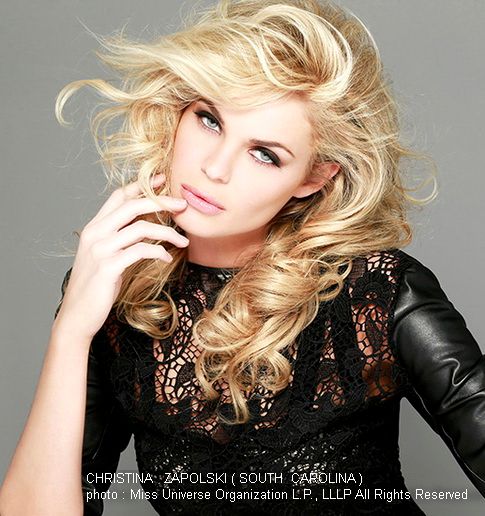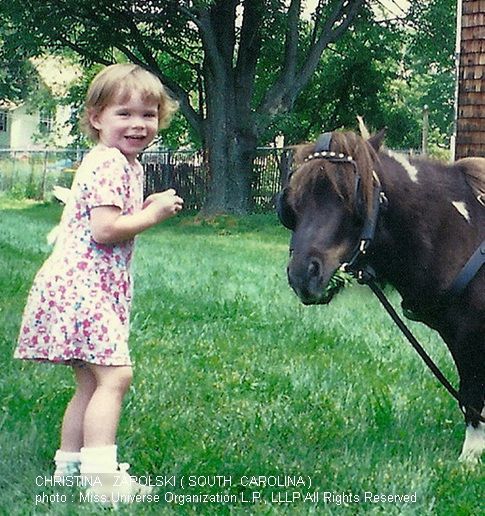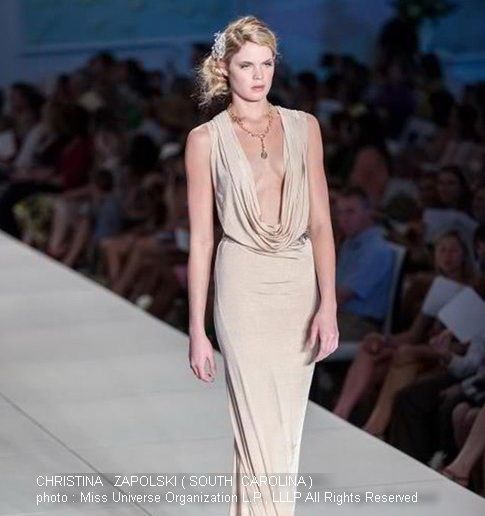 All photo : Miss Universe Organization L.P., LLLP All Rights Reserved
BIO
Christina is an American fashion model currently signed with Ford Models, gracing the pages of Fitness and Self magazines, among others. She is also a part-time student, continuing her studies toward a degree in communications. Christina enjoys spending time with her family and has special interests in nutrition and fashion. Christina is honored to represent South Carolina as Miss South Carolina USA 2014.
FAVORITE THINGS
Movie : The Holiday
Song : "I stand" by Idina Menzel
Sport : Tennis
Food : Sushi
FUN FACTS
- Traveled to Istanbul, Turkey one summer for modeling.
- Was the tallest girl in her entire high school, which had about 2,000 total students.
- Came home from the hospital with the first name Leigh and the next day her parents decided to change it to Christina.