>
Beauty Pageant
>
Miss Universe
&
Miss World
&
Miss International
&
Miss Earth
*
Road to Miss Universe 2014
*
Road to Miss World 2014
*
Road to Miss International 2014
*
Road to Miss Earth 2014
---
National Pageant >
United States
>
Hall of Fame Miss USA
*
Road to Miss USA 2014 (State Winner, Crowning Moment)
*
Miss USA 2014 Contestants - Head Shot
BRITTNEY PALMER
SOUTH DAKOTA
HOMETOWN: Brookings
HEIGHT: 5' 8"
AGE: 25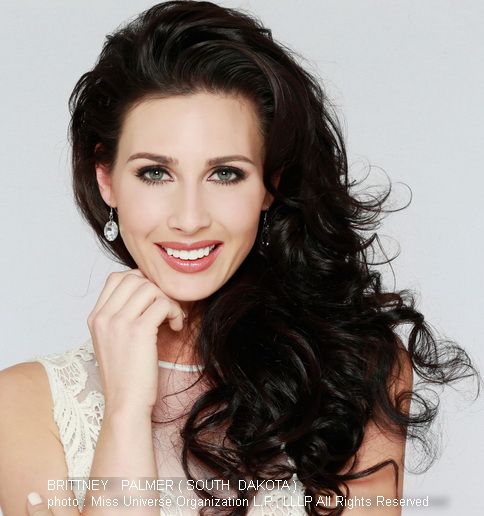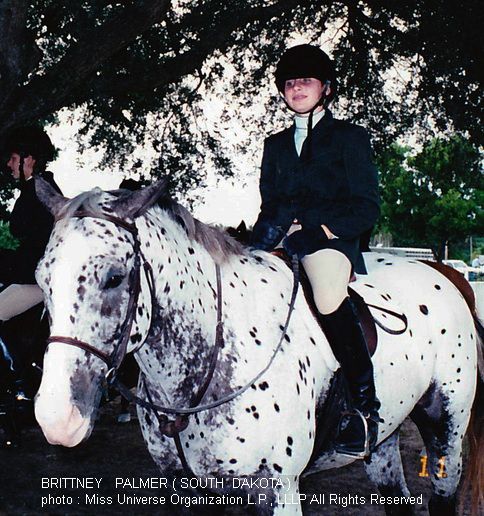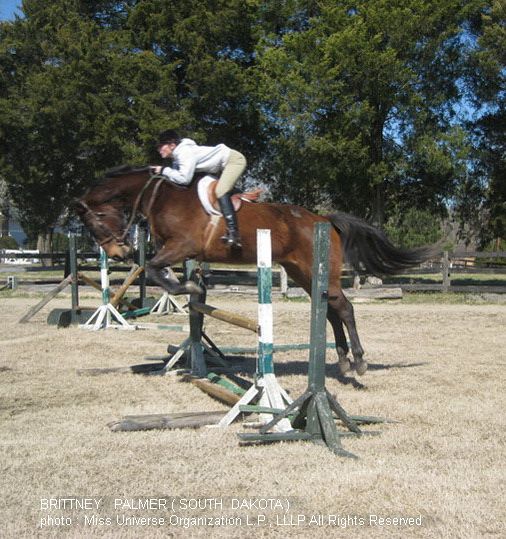 All photo : Miss Universe Organization L.P., LLLP All Rights Reserved
BIO
Brittney is a professional horseback rider from Bookings, South Dakota. She is an avid hockey fan and enjoys horseback riding, photography, and deep sea fishing. She is also an animal lover and owns six horses, two donkeys, and two dogs. Brittney is extremely close to her mother, who she considers her role model as well as her pillar of strength. Brittney is passionate about her nonprofit organization, Horses for the Handicapped, where she strives to improve the lives of children and adolescents afflicted with social, physical, and mental challenges. She feels privileged and grateful to have the unique opportunity to be able to help these children develop a sense of accomplishment and at the same time bring a smile to their face. In essence, Brittney is goal-oriented, committed, and very determined. She hopes to empower, inspire, and encourage young women to pursue and fulfill their goals and professional objectives while maintaining a sense of individuality.
FAVORITE THINGS
Movie : Forrest Gump
Song : "Yellow" by Coldplay
Sport : Hockey
Food : Bananas
FUN FACTS
- Prides herself in being really good at getting her share of the year's bounty during mini lobster season
on the coasts of Florida each July.
- Enjoys going off-roading
- Loves deep sea fishing!