>
Beauty Pageant
>
Miss Universe
&
Miss World
&
Miss International
&
Miss Earth
*
Road to Miss Universe 2014
*
Road to Miss World 2014
*
Road to Miss International 2014
*
Road to Miss Earth 2014
---
National Pageant >
United States
>
Hall of Fame Miss USA
*
Road to Miss USA 2014 (State Winner, Crowning Moment)
*
Miss USA 2014 Contestants - Head Shot
GINA BERNASCONI
VERMONT
HOMETOWN: Colchester
HEIGHT: 5' 7"
AGE: 19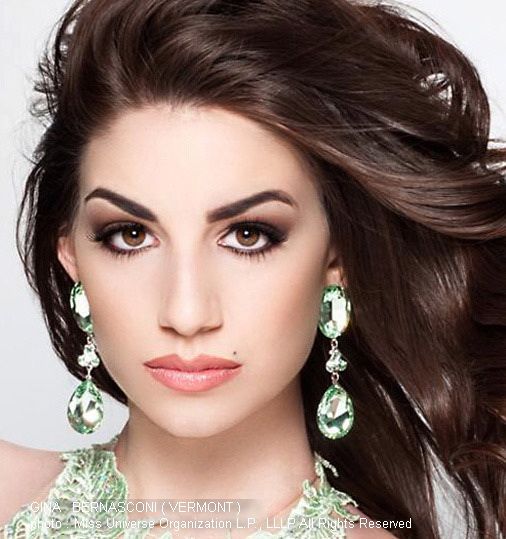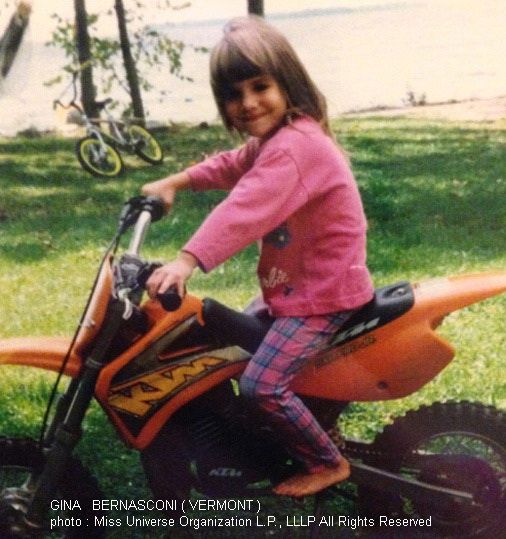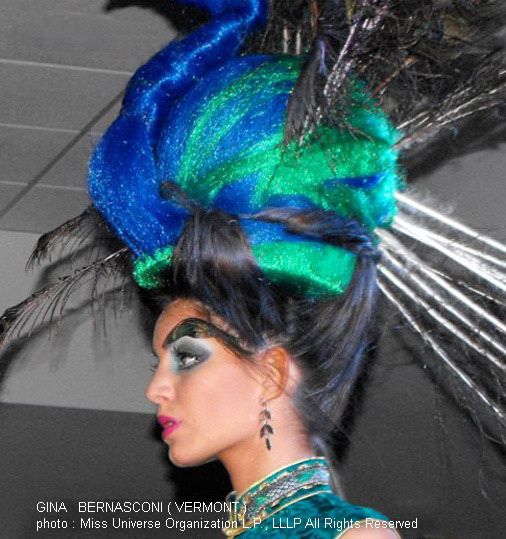 All photo : Miss Universe Organization L.P., LLLP All Rights Reserved
BIO
Gina Bernasconi graduated from O'Brien's Aveda Institute and became certified in Massage Therapy and Esthetics. She currently works full-time as a highly qualified paraprofessional in an elementary school serving students with special needs, including emotional behavioral disabilities. Gina intends to earn a Master's degree in Special Education and work as a Child Life Specialist upon the completion of her reign as Miss Vermont USA.
Gina is the Daughter of a General Contractor, and a Special Education Teacher. She is the middle child of three. She has an older brother, Gerard Daniel Bernasconi, and a younger sister, Angela Bernasconi. Her hobbies include snow boarding, cooking Italian food, modeling, and photography.
FAVORITE THINGS
Movie : Harry Potter
Song : "Heart of Glass" by Blondie
Sport : Field Hockey
Food : Pasta
FUN FACTS
- Learned how to ride a dirt bike when she was 8 years old and raced with the boys in Derby, Vermont.
- Had the privilege of growing up with 6 different foreign exchange students from
Slovenia, Brazil, Columbia, Ecuador, Italy, and Thailand.
- Working to promote awareness with the Vermont Department of Public Safety in the Division of Fire Safety.