>
Beauty Pageant
>
Miss Universe
&
Miss World
&
Miss International
&
Miss Earth
*
Road to Miss Universe 2014
*
Road to Miss World 2014
*
Road to Miss International 2014
*
Road to Miss Earth 2014
---
National Pageant >
United States
>
Hall of Fame Miss USA
*
Road to Miss USA 2014 (State Winner, Crowning Moment)
*
Miss USA 2014 Contestants - Head Shot
ARIELLE ROSMARINO
VIRGINIA
HOMETOWN: Salem
HEIGHT: 5' 10"
AGE: 22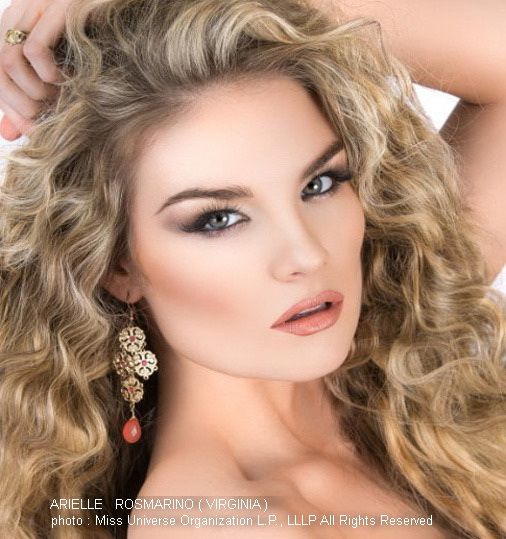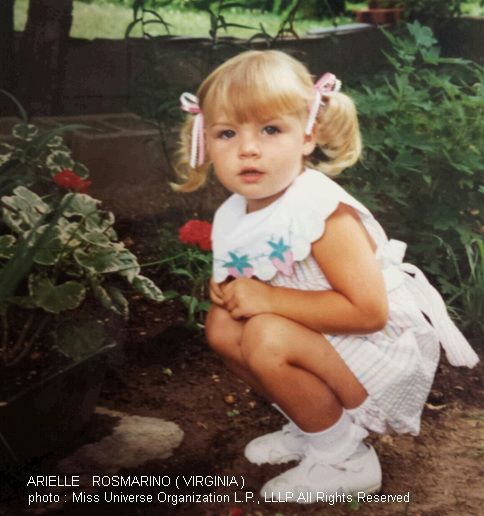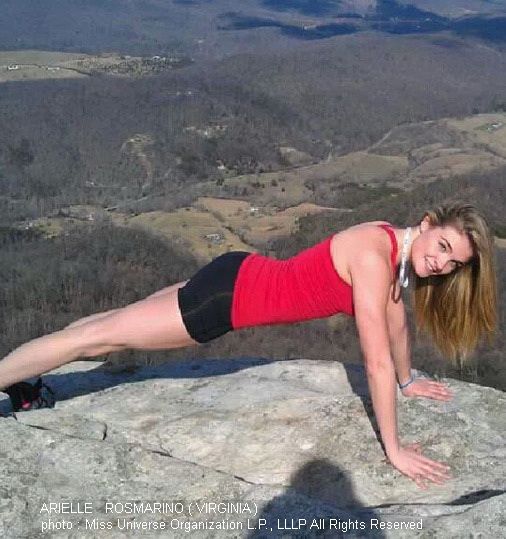 All photo : Miss Universe Organization L.P., LLLP All Rights Reserved
BIO
Arielle Saige Rosmarino, a 22-year-old graduate of Radford University with a degree in business marketing is Miss Virginia USA! She currently works as the Marketing Director for Proms, Pageants and Pretty Things at the Brides House in Roanoke, VA. She has been dubbed the "Wrestling Beauty Queen" as she has wrestled on an all-boys team for 9 years and proudly displays her state championship ring! She has served as a national spokesperson for "Leave No Doubt," a campaign to prevent risky behaviors in youth, for over 10 years. She encourages youth to set goals and do everything in their power to push past roadblocks and adversity. Arielle looks forward to spreading her message of youth and female empowerment in male dominated sports across the country as the next Miss USA.
FAVORITE THINGS
Movie : Elf
Song : "Brave" by Sara Barielles
Sport : Wrestling
Food : A spoon full of peanut butter and Nutella
FUN FACTS
- Wrestled on the boys team for 6 years, coached and managed teams herself, and has a state championship ring.
- Was second in the nation for blowing bubble gum bubbles and won a $5,000 scholarship to help her pay for college
- Traveled over 25,000 miles in four months working as a brand ambassador.