> Beauty Pageant > Miss Universe & Miss World & Miss International & Miss Earth
* Road to Miss Universe 2014
* Road to Miss World 2014
* Road to Miss International 2014
* Road to Miss Earth 2014
---
National Pageant >
United States
>
Hall of Fame Miss USA
*
Miss USA 2014 Winner - Nia Sanchez, Miss Nevada USA Crowned Miss USA 2014
*
Road to Miss USA 2014 (State Winner, Crowning Moment)
*
Miss USA 2014 Contestants - Head Shot
*
Miss USA 2014 Contestants - Shoot in OPTX Eyewear
*
Miss USA 2014 Contestants - Welcome Reception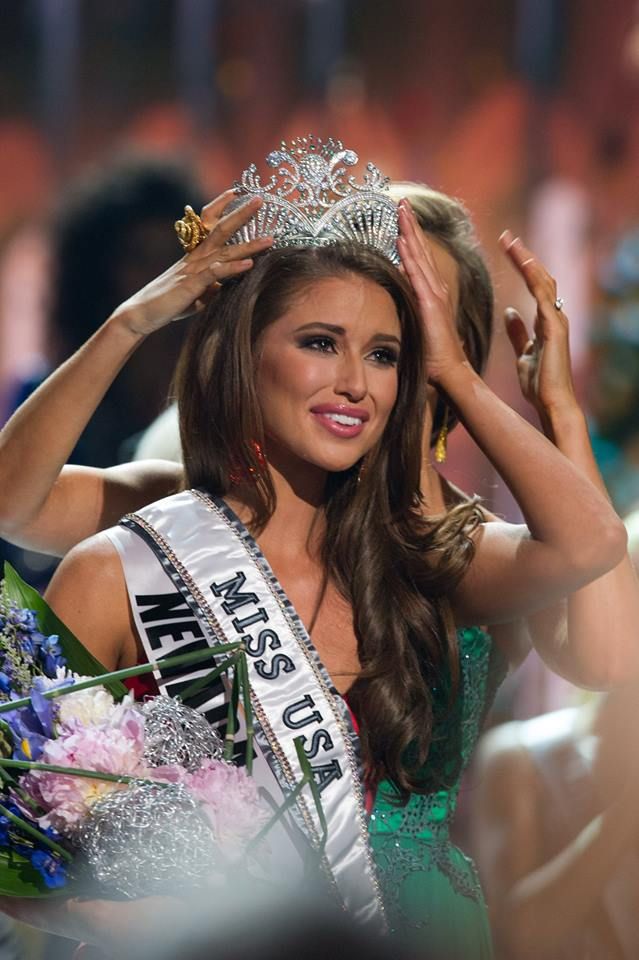 Nia Sanchez, Miss Nevada USA Crowned Miss USA 2014
Nia Sanchez, the reigning Miss Nevada USA 2014, was crowned Miss USA 2014 at the conclusion of the national pageant held on June 8th, 2014. She will represent the United States in the Miss Universe 2014 pageant later this year.
Miss USA 2014, the 63rd Miss USA pageant was held at the Baton Rouge River Center in Baton Rouge, Louisiana on June 8, 2014. Erin Brady of Connecticut crowned her successor, Nia Sanchez of Nevada, at the end of the event. All fifty states and the District of Columbia competed and it was televised on NBC. Nia Sanchez will represent the USA at Miss Universe 2014.

Nia Sanchez, Miss Nevada USA Crowned Miss USA 2014
The date and venue was revealed by Donald Trump and Erin Brady on March 13, 2014 during Today. However, it was reported that the delegates will be staying at the L'Auberge Casino and Hotel in Baton Rouge, Louisiana, ahead of this announcement.
For the first time, the final telecast had a length of three hours, with the additional hour devoted to a look at the delegates in their home states. There was a top 20 - swimsuits, rounding down to a top 10 - evening gown, and the final top 6.
Miss USA 2014 Final Results