>
Beauty Pageant
>
Miss Universe
&
Miss World
&
Miss International
&
Miss Earth
*
Road to Miss Universe 2014
*
Road to Miss World 2014
*
Road to Miss International 2014
*
Road to Miss Earth 2014
---
> National Pageant >
Russia
>
Past Winners Miss Russia
* Miss Russia 2014 -
Yulia Alipova Crowned Miss Russia 2014
* Miss Russia 2014 -
Meet Top 50 Miss Russia 2014 Finalists
* Miss Russia 2013 -
Elmira Abdrazakova Crowned Miss Russia 2013
* Miss Russia 2013 -
Elmira Abdrazakova ALBUM
* Miss Russia 2013 -
Contestants
Yulia Alipova from Balakovo was crowned Miss Russia 2014 at the conclusion of the national pageant held on the first of March 2014 at the Barvikha Luxury Village concert hall in Moscow. Yulia is 23 years old and stands 1.79 m. She will represent Russia in both Miss World 2014 in London and Miss Universe 2014 pageants.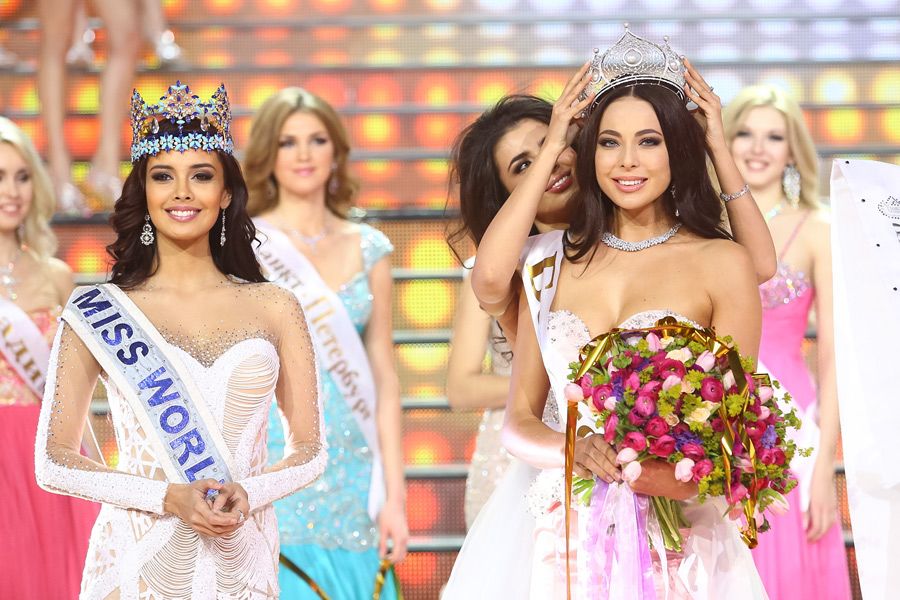 Yulia Alipova being crowned Miss Russia 2014 by the out-going queen Miss Russia 2013 Elmira Abdrazakova.

Yulia Alipova's first walk as the new Miss Russia 2014. She will compete in both Miss World 2014 and Miss Universe 2014 if the schedule does not conflict.
With the title, Yulia Alipova walks away with a $100,000 cash prize from Russian Standard Bank, a Hyundai Solaris car from the automotive partner of Miss Russia 2014 AVILON, a modeling contract with Miss Russia and an unforgettable year living and working in Russia's capital, Moscow.
Her court includes the first runner-up Anastasia Reshetova from Moscow and the second runner-up Anastasia Kostenko from Rostovskaya Region. They receive grants at any educational institutions in the world.
The winner of the People's Choice award, chosen by voting on Woman.ru is Anastasia Lavrenova, from Magnitogorsk, who received 12,228 votes.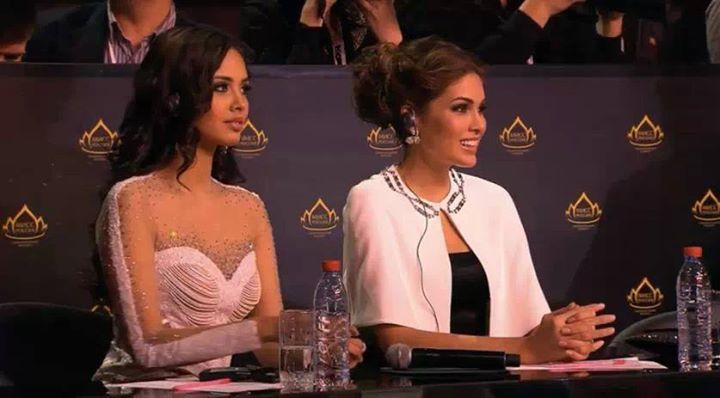 Miss Universe Gabriela Isler and Miss World Megan Young are among the judges at the finale of Miss Russia 2014.
Miss Russia 2014 top 10:
Anastasia Reshetova
Daria Sidorova
Anastasia Kostenko
Yulia Alipova
Milena Shadrina
Anastasia Shchipanova
Olga Likhanova
Viktoria Afanasyeva
Daria Prokhorova
Anastasia Semenkova

Miss Russia 2014 Top 10 are performing in Evening Gowns.
Miss Russia 2014 Top 20:
Irina Maximova
Daria Sidorova
Anastasia Kostenko
Anna Puminova
Anastasia Lavrenova
Maria Belonogova
Anzhelika Dmitrenko
Alina Zhigulina
Anastasia Reshetova
Daria Prokhorova
Elena Machkevich
Anastasia Shipanova
Ksenia Ipatova
Anna Lesun
Yulia Alipova
Viktoria Afanasyev
Leah Assanova
Anastasia Semenkova
Olga Likhanova
Milena Shchedrina
Reigning Miss Universe Gabriela Isler and Miss World Megan Young were among the judges at the finale of Miss Russia 2014.
From the initial 50 contestants, the jury announced those who have made it into the Top 20 – 10 of which chosen by the jury and 10 by online voting.
From the Top 20, online and SMS voting determined the Top 10, from which the jury chose three winners.
Credit of beautypageantnews